Result focused skin care always customized to your needs.


As a Certified Acne and Oncology Specialist, I offer a wide variety of natural, innovative and effective skin care services to address acne, rosacea, and aging skin concerns. Medically challenged and sensitive skin are additional areas of specialization. Hydro Facials, dermaplaning, brow and lash tinting, microdermabrasion, peels, and radio frequency treatments are available too.
Each individual is unique so a cookie cutter approach to skin care simply isn't effective. After a thorough skin and life style analysis, I will recommend a plan of customized services and suggested home care products to resolve for your skin concerns.
Please note: Service prices and availability are subject to change without notice.

Follow me on Facebook page (Facebook.com/ChryleLE) and Instagram (greatskinbychryle) for great social media only specials!
Clear Results Acne Program
Acne is a mysterious skin disorder, but one thing is for sure – it can be controlled with the right combination of products, used in the correct way. Just as in a clogged drain, the pore must be treated with products that unclog it and kill the acne bacteria.
Great Skin by Chryle has a clear-skin system called Clear Results, that will have your acne under control in about three to four months, depending on your type of acne. We combine the power of clinical-grade products that are customized for your type of acne, with a series of bi-monthly treatments. We also teach you about other aggravating factors that make you break out – foods, medications, cosmetics, stress, and common ingredients in skin care formulations that might be clogging your pores (even professional and prescription products).
The most important aspect of our system is not just starting you with the right products, but we teach you how to use them. We test your skin to make sure you are getting the most effective products for your acne type, skin type, and skin tolerance. It won't be enough just to have the right products – it's all about having the right routine for those products. You will learn how to use products slowly at first, so that your skin stays receptive without causing irritation or dehydration. But skin can become accustomed to products and then become less effective over time – that is why we will adjust your regimen little by little, to get rid of your acne.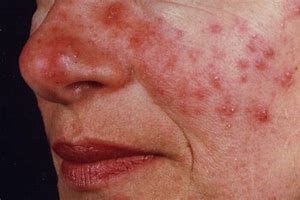 Acne Consultation and Treatment
$70
The initial visit includes a thorough consultation and treatment. During the consultation your esthetician will determine your skin type, acne type and skin tolerance. Your esthetician will also review aggravating factors that impact the frequency and severity of break outs.
Product recommendations for home care will be discussed during the initial appointment. Expect to pay about $150 for your first set of acne home care products at your first consultation and treatment.
The Clear Results Acne Program is based on biweekly appointments and treatments.
It typically takes about six to eight services over a 3 to 4-month period of time to get you mostly clear. During the follow up treatment visits your esthetician will:
Assess what type of treatment your skin needs. She will also assess how your home care regimen will be adjusted so that your skin does not over-adapt and stop responding.
Perform an acne treatment(s) with extractions.
As you get clear, treatments will become shorter – there just won't be as many extractions to do.
After your acne is under control, you will simply need to maintain your home care products to keep clear. Continued professional appointments are also encouraged every 8 to 12 weeks for the first year of the maintenance phase of your treatment. This allows the esthetician to make minor adjustments to home care if needed to remain clear.
Return to Top
Service Policy
Please call or text 316-250-2721 or email chrylele@gmail.com if you have questions about services or available appointment times.
If you arrive late to your appointment your service may need to be rescheduled. This allows us to service each client properly and respect each other's time. A 24 hours notice is required when canceling or rescheduling appointments. Late cancellations/reschedules will result in a cancellation fee of 50% of the service price. We understand emergencies exist and exceptions to this policy are at the discretion of the service provider. Unpaid cancellation fees will result in cancellations of future appointments. Multiple last minute cancellations may result in being required to pre-payment for future services booked.
Requests for short notice services accommodated when possible by calling/texting requests to 316-250-2721. Please check out the FAQ page for all our policy details.