clear and healthy skin is just a phone call away!
Located in Wichita, KS, Great Skin by Chryle offers corrective skin care services to treat acne, aging and medically challenged skin in a relaxing environment. Using healthy, natural skin care products with an integrative approach, clients learn how to achieve and maintain healthy and glowing skin. Products used are carefully chosen based on science, effectiveness and include organic, vegan, and gluten-free products. Great Skin by Chryle is a Face Reality Certified Acne Specialist with advanced training and education in all aspects of skincare. We utilize the best innovative technologies for acne treatment including high frequency, Celluma Light Therapy treatments and the advanced chemical peels and enzymes.

Great Skin by Chryle is located at 7348 W 21st (21st and Ridge Road) inside Glo-Up Med Spa.
To reach Chryle, call or text her at
Not all chemical peels are the same. At Great Skin by Chryle , we customize your chemical peel to achieve a brighter, tighter and younger skin. The type of chemical peel used will vary depending on your skin tone, texture and elasticity. In addition, we will always take into account the health of your skin. Prior to any peel being administered, your skin will need to be professionally prepped for the best results. This may include necessary use of specific home care products recommended by your esthetician. Customized peels can be gentle enough for the most sensitive skin types, resulting in fresh, hydrated, luminous skin.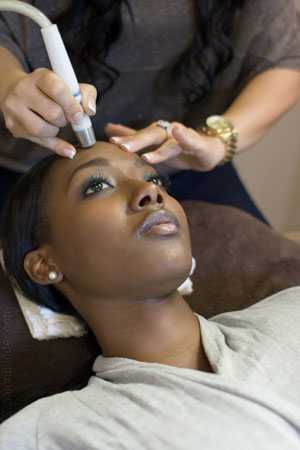 Microdermabrasion employs gentle abrasion to exfoliate and remove the dead outer layers of skin to clean your pores and give you smooth and beautiful skin. This service does not include massage or extractions. Monthly treatment suggested for optimum results.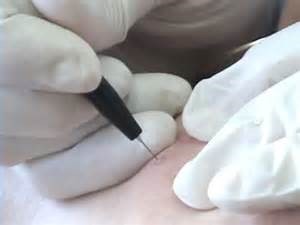 An alternative to costly, invasive lasers, the Skin Classic treatment a game changer for your complexion. The Skin Classic uses high frequency radio waves to safely treat and remove unsightly minor skin irregularities such as skin tags, broken capillaries, clogged pores, age spots, milia, cholesterol deposits and acne pimples. The treatments are quick and effective. There is minimal discomfort for the client and healing time is short depending on what and the amount treated. Consultation required prior to treatment.