Clear and healthy skin is just a phone call away!

Please note: All pricing is a guide and are subject to change based on requirements and conditions and are subject to change without notice.
Follow me on Facebook page (Facebook.com/ChryleLE) and Instagram (@greatskinbychryle) for great social media only specials!
Advanced Treatments
Corrective treatments utilizing advanced technologies to address complex skin concerns.
$75 - $95
Not all chemical peels are the same. At Great Skin by Chryle , we customize your chemical peel to achieve a brighter, tighter and younger skin. The type of chemical peel used will vary depending on your skin tone, texture and elasticity. In addition, we will always take into account the health of your skin. Prior to any peel being administered, your skin will need to be professionally prepped for the best results. This may include necessary use of specific home care products recommended by your esthetician. Customized peels can be gentle enough for the most sensitive skin types, resulting in fresh, hydrated, luminous skin.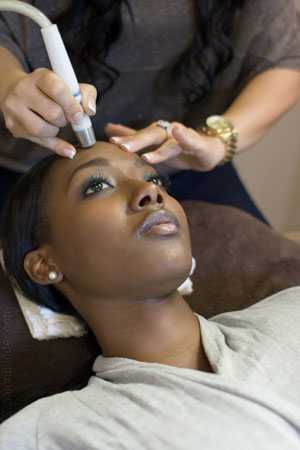 $85
Microdermabrasion employs gentle abrasion to exfoliate and remove the dead outer layers of skin to clean your pores and give you smooth and beautiful skin. This service does not include massage or extractions. Monthly treatment suggested for optimum results.
The Works + Microdermabrasion
$95
This advanced facial includes a deep cleanse, microdermabrasion exfoliation, peptide serums, mask, facial massage, peptide eye and lip treatments and a customized moisturizer. This facial is for the serious skin care enthusiast.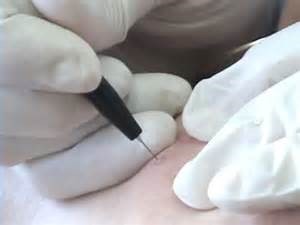 Skin Classic Rejuvenation Treatment
$75 starting

An alternative to costly, invasive lasers, the Skin Classic treatment a game changer for your complexion.
The Skin Classic uses high frequency radio waves to safely treat and remove unsightly minor skin irregularities such as skin tags, broken capillaries, clogged pores, age spots, milia, cholesterol deposits and acne pimples. The treatments are quick and effective.

There is minimal discomfort for the client and healing time is short depending on what and the amount treated. Consultation required prior to treatment.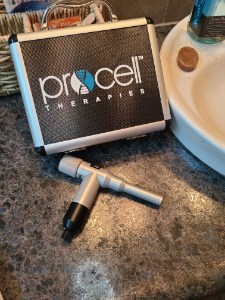 $189
Innovative and effective, ProCell Microchanneling activates cellular regeneration and provides unparalleled results to help tighten and lift skin, while minimizing common skin problems such as acne scars, fine lines, photo-aging, dull skin, poor texture, stretch marks and body scars. With minimal irritation and little to no downtime afterward, ProCell Microchanneling treatments are safe, non-invasive, effective, and provide results that speak for themselves.
Return to Top
Policy
Please call or text 316-250-2721 or email chrylele@gmail.com if you have questions about services or available appointment times.
If you arrive late to your appointment your service may need to be rescheduled. This allows me to service each client properly and respect each other's time. A 24 hours notice is required when canceling or rescheduling appointments. Late cancellations/reschedules will result in a cancellation fee of 50% of the service price. I understand emergencies exist and exceptions to this policy are at the discretion of the service provider. Unpaid cancellation fees will result in cancellations of future appointments. Multiple last minute cancellations may result in being required to pre-payment for future services booked.
Requests for short notice services accommodated when possible by calling/texting requests to 316-250-2721. Please check out the FAQ page for all our policy details.
Join The List
Be the first to know about special offers, promotions, and news!